Since 1989, MEDIA SHIP INTERNATIONAL enhances the value of your Yacht By introducing your Yacht with the same care as the Owner, by acquiring its history and technical information, by creating an accurate photo shoot and a video of your Yacht, by crafting a presentation of your Yacht, by selecting the best sea trials in the industry, as well as by creating a detailed technical brochure. Through a professional promotion of the sales of your Yacht, both on our international Web site MEDIASHIP.IT, translated in 5 languages and with more than 125,000 Web Users, and on the largest national and international portals.By promoting the sale of your Yacht within the most important national and international Yacht Shows. By promoting the sale of your Yacht to more than 500 international Brokers that have been selected throughout the years, but with the advantage of having MEDIA SHIP INTERNATIONAL as your single referent.
Media Ship does:
BROKERAGE: brokerage services for selling, buying and trade-in processes for motor and sailing yachts, both new and second-hand (SEARCH and SELL)
CHARTER: brokerage services for boat rent with/without skipper and motor & sailing boat rent (www.mediashipcharter.it)
Throughout the years, our company selected a group of YACHT FACILITIES to service our clients.
Alessandro Guardigli

CEO

Stefano Guardigli

M/Y Advisor

Fabrizio Breschi

S/Y Advisor

Pierangela Casarico

Yacht Advisor

Marco Naldoni

Yacht Advisor

Ludovico Bracco

Yacht Advisor

Neri Marrani

Yacht Advisor

Paolo Graziani

Yacht Advisor

Giulia Rascaglia

Charter Manager

Antonio Cricchi

Operations Manager

Ramona Mancini

International Sales Assistant

Rachele Rossanese

Communication Manager
Built up by 30 years of experience we changed our values in our strongest points, confirmed by customer satisfaction, in total confidence and trust for our customers.
Great expertise: High number of contacts in buying and selling new and used yachts, always with maximum confidence and frankness.
High technical and professional skills in Human Resources: Media Ship owned various ships, sailed the Mediterranean Sea and the Oceans, attended International and National Competitions. Our brand is permeated of sailing culture from its birth.
Proactive partnership spirit above the simple commercial relationship, has its best expression in the customer satisfaction and commitment.
Legal and administrative counsel with the highest number of signed "AD HOC" contracts, under the supervision of most skilled legal experts.
Coaching: we support our customer with a complete training offer, performed by the best professional teachers, according to the requested goal (from sailing to competition, to technical and administrative assistance).
About Us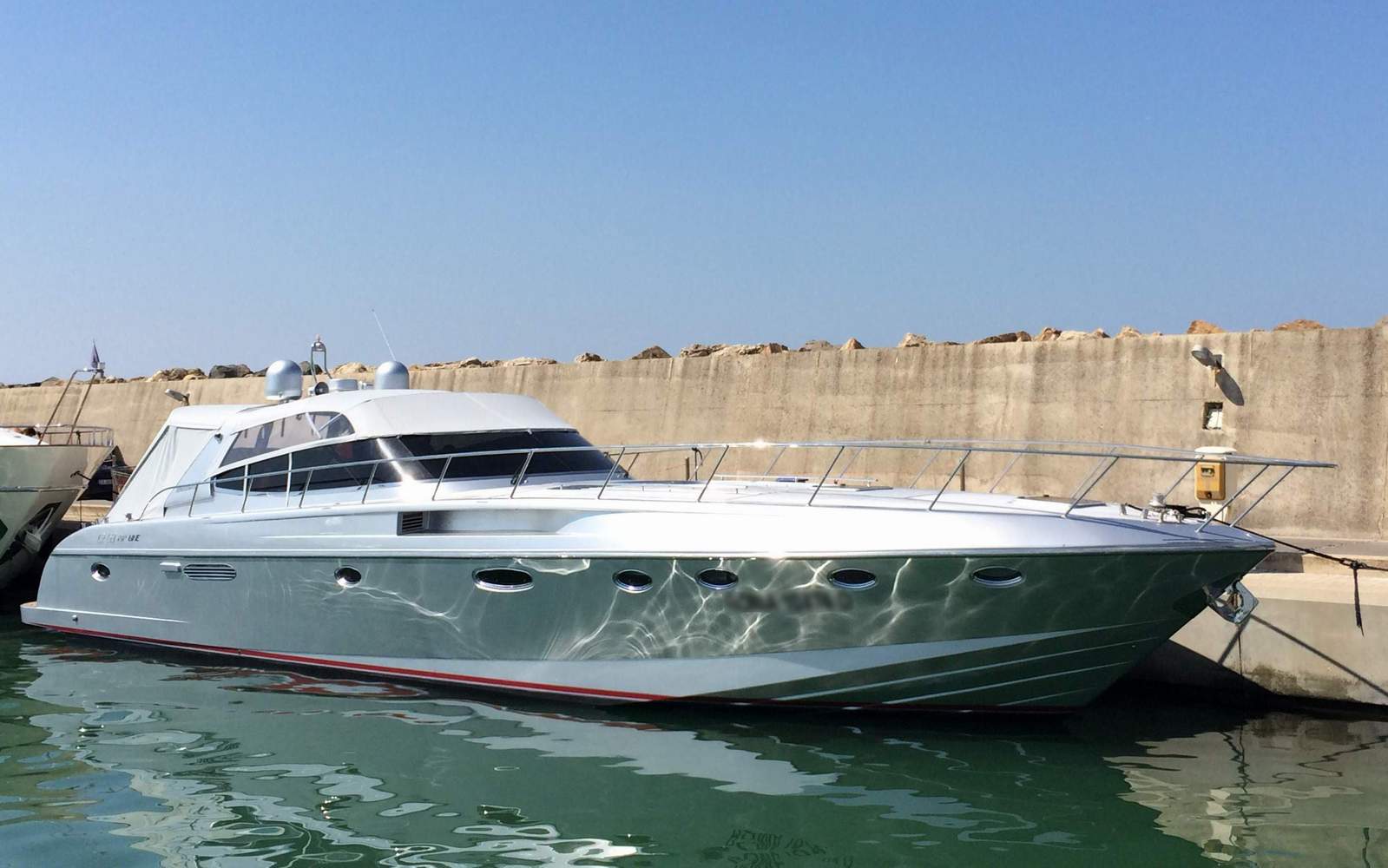 RENATO, YOU ARE A YOUNG SHIP OWNER WITH A LONG NAUTICAL EXPERIENCE, OVER 20 YEARS AGO YOUR FAMILY BOUGHT A SAIL BOAT, SHOW 42 MODEL, THEN A MORE MODERN AND PERFORMING ONE... Continua a leggere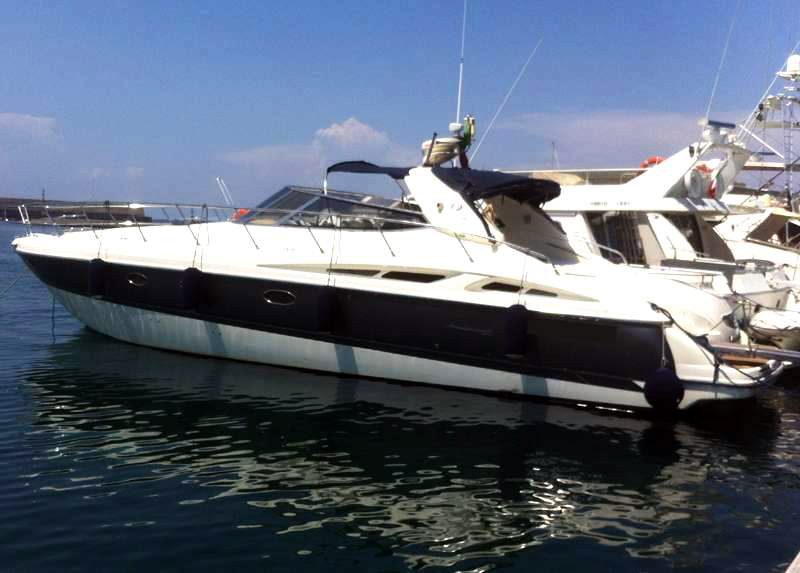 GIANCARLO, YOU ARE A VELL EXPERIENCED SHIP OWNER, YOU OWNED SEVERAL SHIPS BOTH SAILBOATS AND MOTORYACTHS, RECENTLY YOU BOUGHT A WONDERFUL CRANCHI 50 OPEN, DESIGNED AND BUILT IN ITALY.... Continua a leggere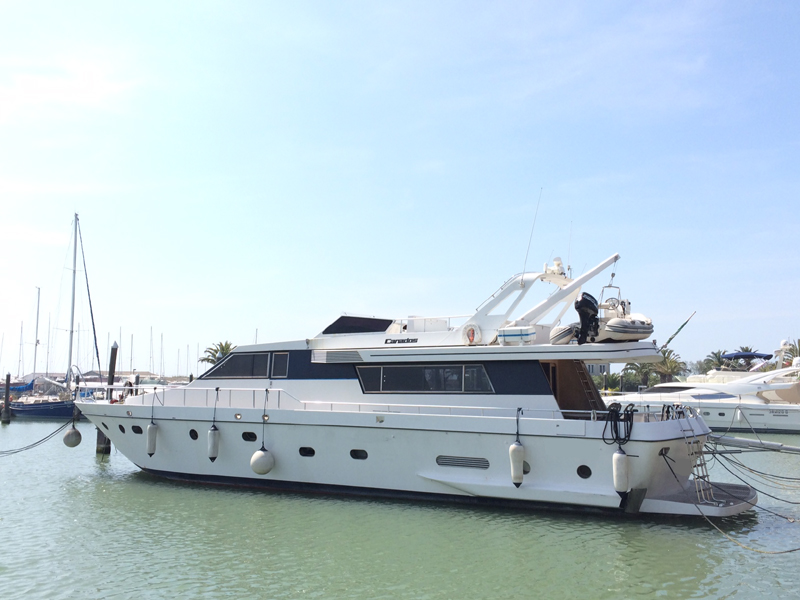 SANDRO, WE KNOW THAT YOU ARE A GREAT LOVER OF THE SEA AND HAS ALREADY OWNED OTHER BOATS AMONG WHICH AKHIR 19 DOUBLE PLATING, ALUMINUM 56 RAPTOR REALIZED ​​BY ROSSI BROS.... Continua a leggere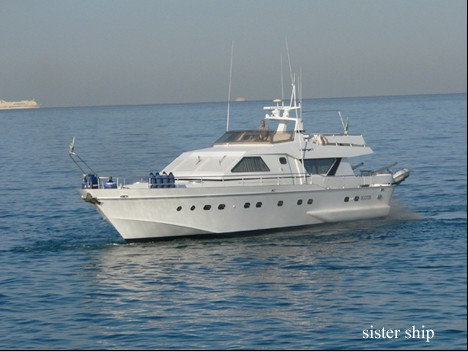 MEDIA SHIP: EVANGELOS, WHY DID YOU CHOSE THE ALALUNGA 22? WHAT CONVINCED YOU THAT SHE WAS THE RIGHT BOAT FOR YOU? EVANGELOS: MOSTLY CONVINCED ME HER TECHNICAL FEATURES ... Continua a leggere
PIERLUIGI, A LAWYER BY PROFESSION AND A PASSIONATE SAILOR, BACK IN 2003, HE PURCHASED THROUGH MEDIA SHIP A DUFOUR 3008. TODAY, AFTER SO MANY YEARS, HE TURNED BACK TO MEDIA SHIP FOR A NEW PURCHASE, ... Continua a leggere