ABOUT US
About us: For 30 years we have been engaged, with expertise and ability in buying and selling of boats, both sail and motor boats, in two offices located in Rome and Lavagna (Genoa) – Italy, which is the central navigational point in the Mediterranean Sea.
From 1989, in 30 years of activities, Media Ship mediated, in Europe and in the rest of the World, the sale and charter service of about 5.000 units, always with maximum care in order to offer the best of solutions, benefits, and exclusive customer care services, with the goal of making the shipowner saving time and energy.
Media Ship collects all the information and the history about the boats of your interest, examines their own features, their owners and their former users. Our team interacts with the technical specialists, sailors, commanders, shipyard, the best legal counsellors, attending also the most important International Boat Shows, in order to care every aspects.
MEDIA SHIP DOES
BROKERAGE: mediation services during selling & buying and trade-in processes for motor and sailing yachts, both new and used (SEARCH and SELL)
CHARTER: mediation services during boat renting with/without skipper and renting motor and sailing boat (www.mediashipcharter.it)
During the years, our company selected a group of YACHT FACILITIES to be offered to our customers.
OUR TEAM
BROKERAGE
Alessandro Guardigli

CEO

La passione per il mare e per gli sport acquatici l'ha sempre accompagnato sin dall'età di 7 anni in cui praticava vela e windsurf.

Nel 1990 consegue la patente nautica senza limiti e diventa subito armatore navigando così in lungo e largo per il mediterraneo, nel 1997 diventa mediatore marittimo con il numero 70, nel 2004 attraversa in equipaggio l'atlantico vincendo in tempo reale l'ARC, nel 2006 è vincitore in equipaggio del campionato italiano Orc-i, dal 2010 è pilota VDS avanzato, per poter ammirare il mare, da sempre la sua passione, anche dall'alto.

Di lui racconta che ha avuto la fortuna di lavorare facendo ciò che ama. Il suo prossimo obiettivo è realizzare altre sedi MEDIA SHIP anche all'estero.

Mauro Di Giovanni

S/Y Advisor

Consulente vendite centro Italia.

Precedentemente imprenditore nel mondo della nautica, armatore di imbarcazioni da regata monotipo, ha collaborato con diversi cantieri navali internazionali del calibro di: Vismara Marine, Elan, Comar Yachts, dove ha maturato la sua grande esperienza.

Sportivo e appassionato di Vela non disdegna le barche a motore. durante il suo tempo libero partecipa a regate e gare di sci, il suo obiettivo: accontentare e avvicinare più' persone possibili al fantastico mondo della nautica.

m.digiovanni@mediaship.it

Pierangela Casarico

Yacht Advisor

Consulente vendite nord Italia.

Amante delle regate,  ha spesso  navigato su Maxi Yacht, nel 2016 ha fatto parte dell'equipaggio che ha vinto il mondiale Rolex Maxi Yacht in Sardegna.

Come imprenditrice è co-fondatrice  di un'azienda che fornisce servizi per la nautica a 360°, in particolare per Maxi Yacht. Il suo obiettivo è:  realizzare  sogni trovando la  barca giusta per il giusto armatore (e viceversa…).

p.casarico@mediaship.it

Fabrizio Breschi

Stefano Guardigli

M/Y Advisor

Stefano ha iniziato a collaborare per la Media Ship International dal 2017......

Antonio Cricchi

Back Office Director

Antonio collabora con la Media Ship International dal 2000. La sua grande esperienza acquisita con il tempo lo aiuta a gestire l'acquisizione e  la selezione delle  imbarcazioni andando a consigliare le stesse all'ampio numero dei clienti interessati così proponendo soluzioni mirate. Coordina inoltre le attività relative alle nuove immatricolazioni, passaggi di proprietà, assicurazioni, finanziamenti e leasing oltre a dare un grande contributo al costante sviluppo del sito www.mediaship.it

Ramona Mancini

Account Manager

Ramona gestisce i rapporti con i clienti e il network di professionisti sul territorio nazionale e internazionale.

Laureata in lingue ha vissuto per molto tempo all'estero, lavorando per anni nel direct marketing per multinazionali. Nel tempo libero Ramona ama andare a teatro e giocare con i suoi due bimbi. Il suo obiettivo è portare MEDIA SHIP sul mercato intercontinentale.

info@mediaship.it

Rachele Rossanese

Communication Manager & Administrative office

Rachele coordina tutte le attività di comunicazione a livello internazionale pre e post vendita. Laureata in comunicazione internazionale, conosce oltre 6 lingue, ha conseguito diversi master. Nel corso della sua vita ha esplorato tutti i continenti, vivendo a lungo in sud e nord America. Ama il mare, e nel tempo libero ama viaggiare e scoprire  nuovi luoghi e culture.

info@mediaship.it
CHARTER
Vittorio Loreto

Charter CEO

Responsabile di MEDIA SHIP CHARTER dal 2004.

In passato Vittorio si è occupato come  comandante di imbarcazioni da diporto a noleggio

sia di proprietà che di terzi. Ha inoltre lavorato per anni come direttore di un albergo.

Occupandosi come responsabile di MEDIA SHIP CHARTER  è riuscito a coniugare le sue due grandi passioni, il mare e i viaggi.

Il suo obiettivo è: riuscire a far vivere ai suoi clienti esperienze indimenticabili.

vittorio.loreto@mediashipcharter.com

Giulia Rascaglia

Sales

Dal 2008 con Media Ship Charter, Giulia si occupa di consigliare al clienti come realizzare al meglio la loro  Vacanza in barca, la scelta della destinazione e delle diverse imbarcazioni, aiutandoli a decidere tra le oltre 10.000 in tutti i mari del mondo!

In passato Giulia è stata proprietaria di un'agenzia di viaggi e tour operator.

Entrando in MEDIA SHIP CHARTER Giulia ha unito due grandi passioni, quella dei viaggi e quella del mare, ama infatti le vacanze in barca con la sua famiglia.

info@mediashipcharter.com

Amelia Loreto

Web Master
Why choose MEDIA SHIP
Built up by 30 years of experience we changed our values in our strongest points, confirmed by customer satisfaction, in total confidence and trust for our customers.
Great expertise. High number of contacts in buying and selling new and used yachts, always with maximum confidence and frankness.
High technical and professional skills in Human Resources.Media Ship owned various ships, sailed the Mediterranean Sea and the Oceans, attended International and National Competitions. Our brand is permeated of sailing culture from its birth.
Proactive partnership spirit, above the simple commercial relationship, has its best expression in the customer satisfaction and commitment.
Legal and administrative counsel, with the highest number of signed "AD HOC" contracts, under the supervision of most skilled legal experts.
Coaching: we support our customer with a complete training offer, performed by the best professional teachers, according to the requested goal (from sailing to competition, to technical and administrative assistance).
About Us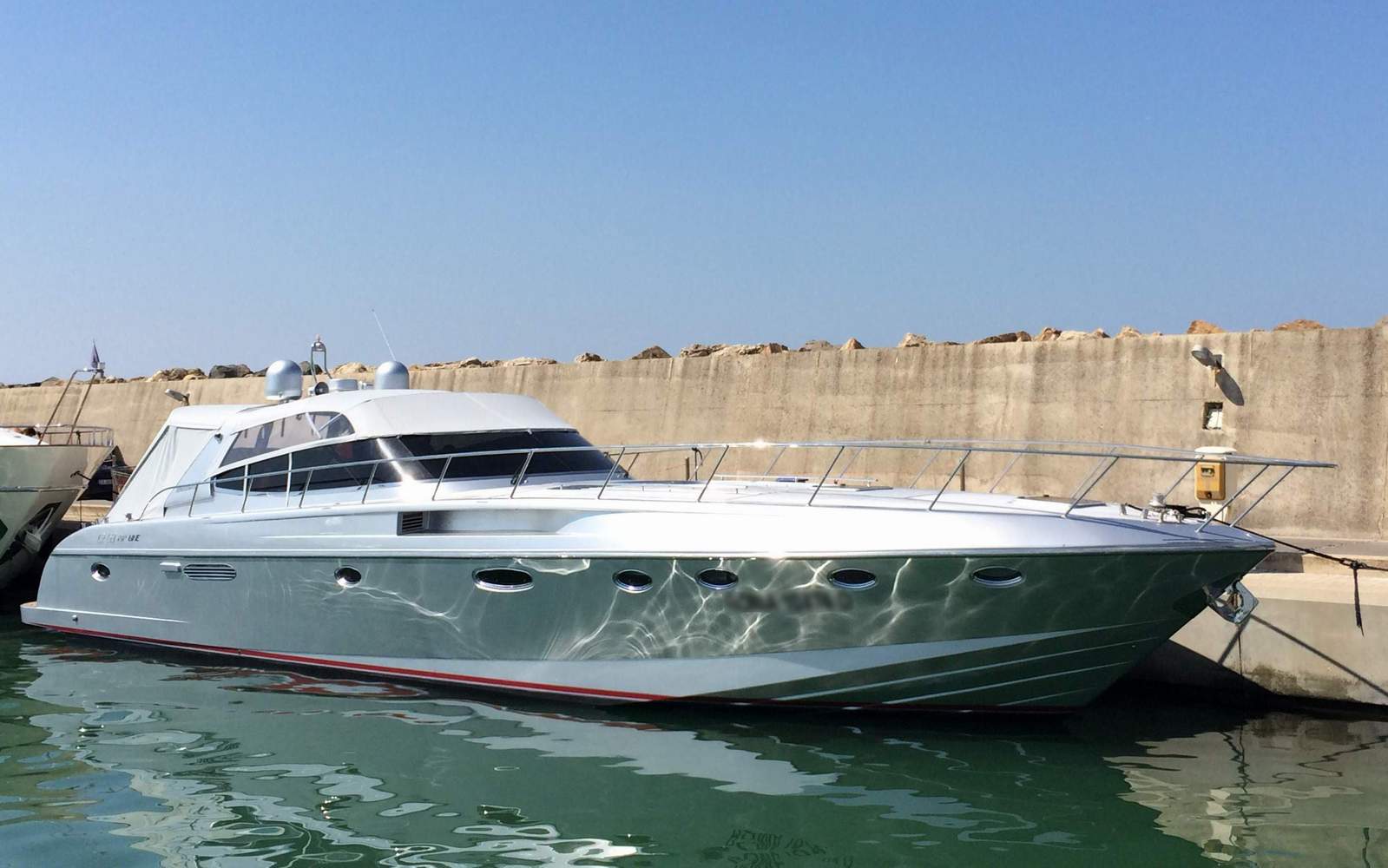 RENATO, YOU ARE A YOUNG SHIP OWNER WITH A LONG NAUTICAL EXPERIENCE, OVER 20 YEARS AGO YOUR FAMILY BOUGHT A SAIL BOAT, SHOW 42 MODEL, THEN A MORE MODERN AND PERFORMING ONE... Continua a leggere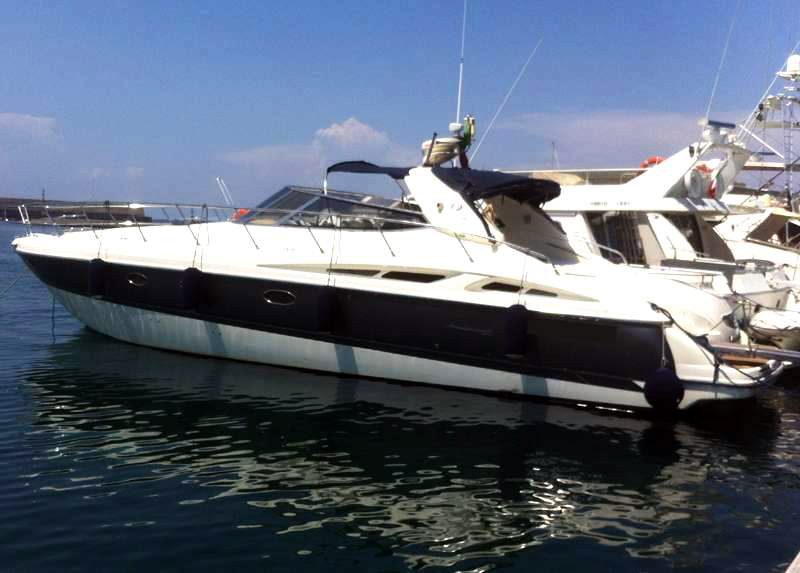 GIANCARLO, YOU ARE A VELL EXPERIENCED SHIP OWNER, YOU OWNED SEVERAL SHIPS BOTH SAILBOATS AND MOTORYACTHS, RECENTLY YOU BOUGHT A WONDERFUL CRANCHI 50 OPEN, DESIGNED AND BUILT IN ITALY.... Continua a leggere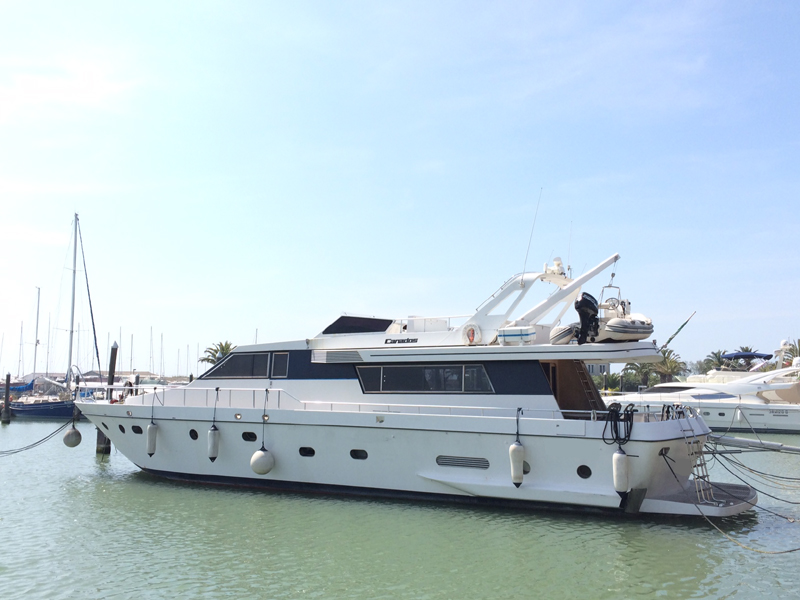 SANDRO, WE KNOW THAT YOU ARE A GREAT LOVER OF THE SEA AND HAS ALREADY OWNED OTHER BOATS AMONG WHICH AKHIR 19 DOUBLE PLATING, ALUMINUM 56 RAPTOR REALIZED ​​BY ROSSI BROS.... Continua a leggere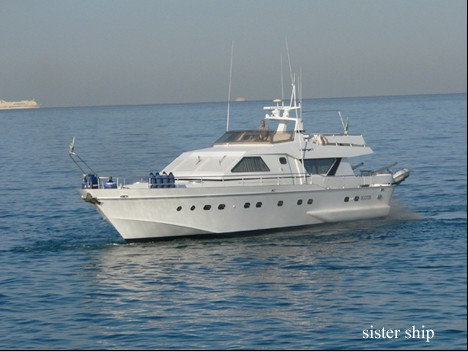 MEDIA SHIP: EVANGELOS, WHY DID YOU CHOSE THE ALALUNGA 22? WHAT CONVINCED YOU THAT SHE WAS THE RIGHT BOAT FOR YOU? EVANGELOS: MOSTLY CONVINCED ME HER TECHNICAL FEATURES ... Continua a leggere
PIERLUIGI, A LAWYER BY PROFESSION AND A PASSIONATE SAILOR, BACK IN 2003, HE PURCHASED THROUGH MEDIA SHIP A DUFOUR 3008. TODAY, AFTER SO MANY YEARS, HE TURNED BACK TO MEDIA SHIP FOR A NEW PURCHASE, ... Continua a leggere