Magnum 35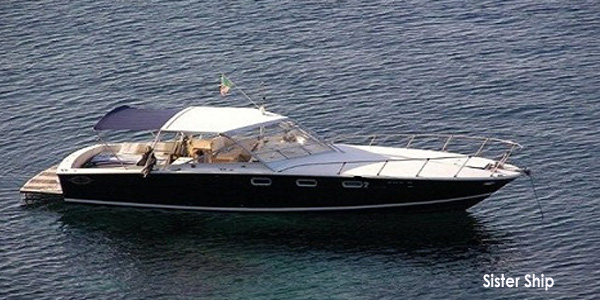 Last update of the post: 15 January 2020
Visits: 72
The 

Magnum

 

35

 "Maltese" was the second model built by Don Aronow after the 

Magnum

 27, and it is a sports Open boat that became Offshore world champion of Open class in 1967. Together with the 

Magnum

 27, it was one of the most successful models during the first years of life of its shipyard.
Miami-based 

Magnum

 Marine shipyard is one of the most important American shipyards, and it specializes in the production of high-quality Open boats and military boats for the American government, as well as for military provisions to other countries. The history of the shipyard began in 1966, when its founder Dan Aronow, boat builder and offshore champion, built a 27' race boat for himself, the "Maltese 

Magnum

" with which he became World Champion. The shipyard was then sold to Apeco, that managed it from 1968 to 1976, and then to the Italian Marquis Filippo Theodoli, who invented the Open Sport Yacht. He introduced big changes in the shipyard, turning it from a race boat to a luxury yacht builder and beginning important collaborations, such as that with the famous Ferrari designer, Sergio Pininfarina, for the 63' Pininfarina, manufactured from 1983 to 1992. In 1986, this was the only boat to cross the finish line of the Miami-Nassau-Miami because of the very bad weather that forced all other boats to withdraw. After Filippo Theodoli passed away, his wife Karim succeeded him in 1990. In 1993, she launched the 

Magnum

 50 with Hermes interiors, followed by the 

Magnum

 44. In 2001, the 

Magnum

 60 was launched, with Roberto Cavalli interiors, followed by the 80' in 2008 and by the design of the first 100' in 2010. Currently, the range of models includes the 

Magnum

 27', 44', 51', 60', 70', 80' and 100'. The "

Magnum

" brand became legendary thanks to its great handling capacity, especially with harsh conditions, as well as to the quality of the entirely customizable interior. The shipyard wrote a page of the Yachting history by inventing the category of the so-called "Open Fast Cruiser Yacht".
We suggest other ships that could be of your interest
‹
›